OVERHAUL & MODERNISATION
Air Conditioning, as with any mechanical device, is subject to wear and tear. Especially in the tough environment that Sigma equipments is designed to
OVERHAUL
If your HVAC equipment is customised to the machine or is an asset that requires an overhaul within a scheduled shut down period, SIGMA have the solution. SIGMA invite you to discuss your machine shut down and overhaul schedules with our technical sales team to assist you define the scope of your overhaul and identify what components need to be replaced to meet your extended life targets. We can plan and sourced genuine components in advance of the actual shut down period.
MODERNISATION
SIGMA Modernisation units offer you a custom technology solution for your scheduled HVAC upgrades with the latest technology Thinking of maximising your machine up time? SIGMA offers a range of modernisation solutions for your fleet. Consider this, your Hydraulic Excavator is running dated HVAC technology. Why not modernise your old condenser unit with a new Brushless System. Not only are you extending operating life, but you are also eliminating the down time and the cost of replacing brushes. It's a win-win.
THE PROCESS
Your equipment will be recieved in one of our Service Branches in Port Hedland, Perth, Brisbane, Mackay, Sydney or Melbourne, where we commence the process of:
➊ Cleaning dust and debris from within the units
➋ High pressure cleaning of all external surfaces
➌ Inspection of all electrical, mechanical & refrigeration components, replacing "On Condition" parts, upon authority
➍ Replace all components as defined by the mutually developed scope
➎ End of Line Functional Testing
Your equipment will be delivered back to you, better than when it was new, complete with the latest technology, component improvement and incremental performance enhancements.
THE IDEAL OVERHAUL SOLUTION FOR SIGMA HVAC UNITS
SIGMA
Knorr-Bremse Australia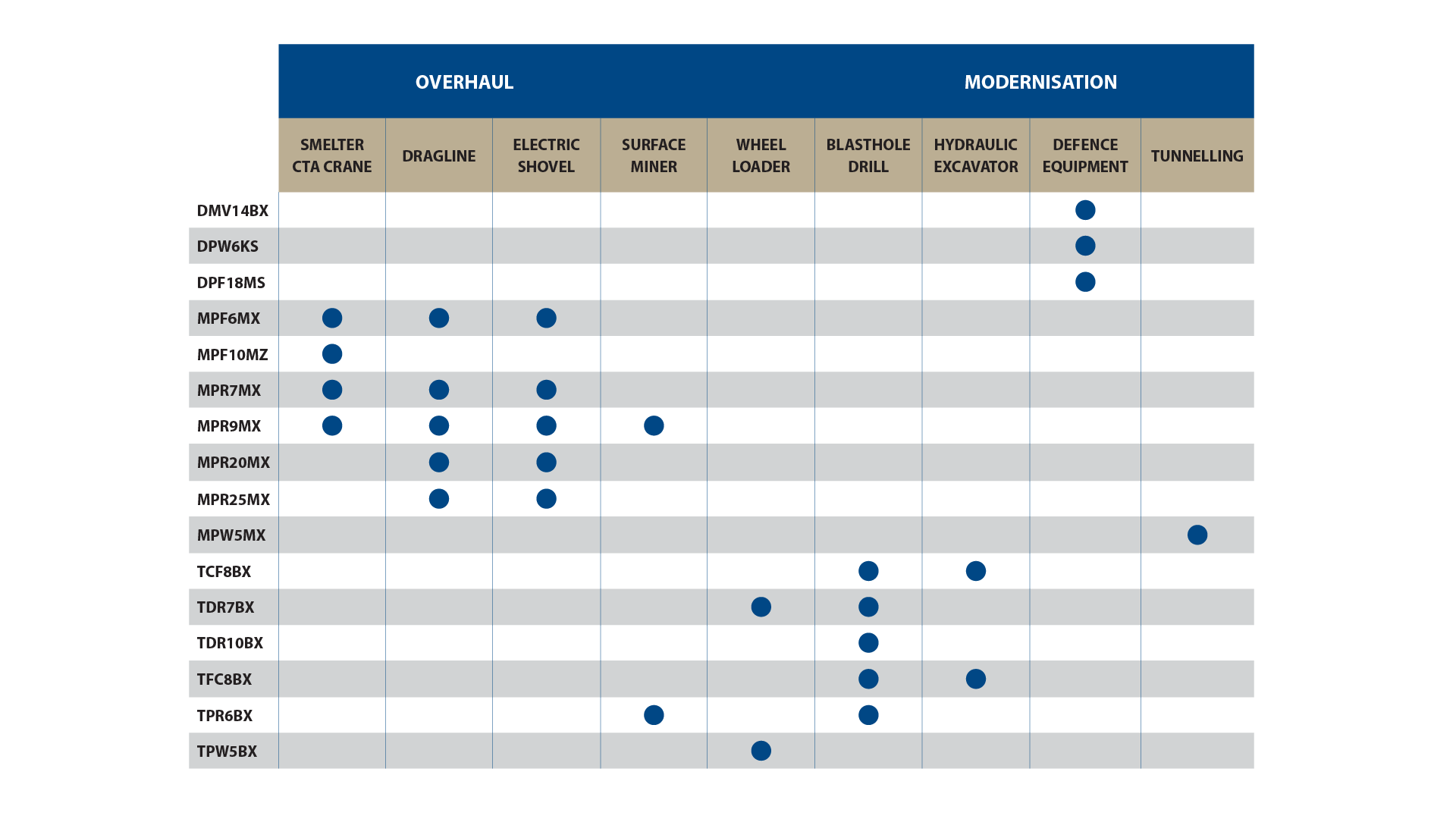 Download



Sigma Overhaul & Modernisation