FPS955 - 220V Compact HEPA Filtration Pressuriser
Compact and easy to install, this unit is a robust pressuriser solution specially designed to fit many applications. Applicable in vehicles like drills, excavator, dozer, truck, wheel loader, construction and underground equipment.
Available in 220 VAC configuration with standard HEPA air filter
VEHICLES
DRILL
EXCAVATOR
INDUSTRIAL
SMELTERS
WHY HEPA FILTER? 


BREATHE EASIER WITH THE SIGMA HEPA FILTER
The Workplace Health & Safety (WHS) and Mine Safety & Health Administration (MSHA) solution for dust saturated atmospheres and harmful toxic working environments.
Ensuring cabin air is safe to breathe and free from airborne contaminates including pesticide, asbestos, silica dust, fine coal dust and diesel particulate matter. To ensure risk for the coal mine operators is at an acceptable level.
HEPA solutions for underground and surface mining applications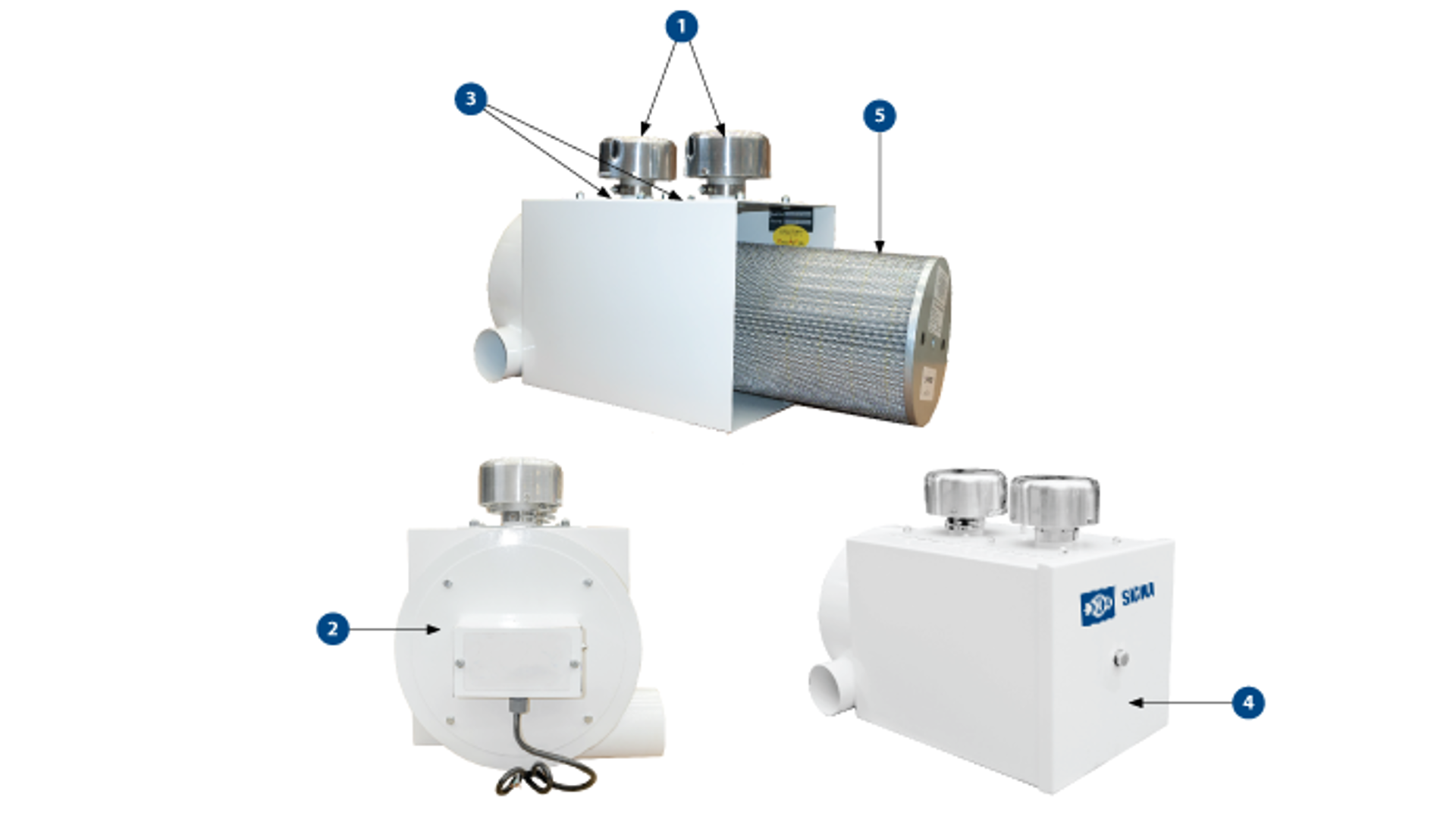 MAINTENANCE
H0116837
FILTER 16 / 87ID X 273OD X 417H (H13 GRADE)
AU460747
FILTER PRE-CLEANER 8.5" FULL VIEW
AU460748
CENTRIFUGAL PRE-CLEANER
H0133898
220 V MOTOR AND MOUNTING PLATE



Back to Pressuriser Overview